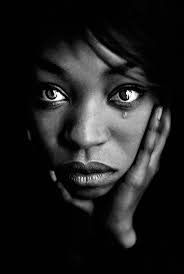 OCD is not……… just washing your hands a lot and liking things to be symetrical. The treatment options and knowledge of OCD continues to grow. This is good news, however as I have said before, we still have a long way to go with overall mental health treatment, knowledge and support. Stigma and lack of knowledge in this area continue to be something we have to work at. It's very refreshing to see what other colleagues in the OCD community have shared about what is "OCD' and what isn't. OCD can be pure torment and has negatively effected countless lives. OCD goes much further than what we see on TV or in movies. There are now more and more good articles, audio, and video available that attempt to drive this point home. As I have explained in an earlier blog, OCD is much more than someone liking an organized closet, or "having" to arrange their silverware a certain way. Cleanliness and symmetry can certainly be a huge part of OCD but it often goes much further than this.
In society we will often hear someone say, "she's so OCD" when referring to a person that may have a certain ritual they do or a quirky habit they have. It could be a person that always has a clean car, "don't bring your coffee in her car, she's way "OCD" about someone spilling it" A lot of times what society may call "OCD" in these situations is probably not true OCD. Sometimes when "OCD" is thrown around so casually, it can be an unintended slam to someone who may be suffering with it.
Again, many people have a certain habit, maybe a certain obsession, or a particular ritual they may do at times. This could be a "good luck" touch they give to a kitchen table before they leave home or they may have a "lucky" or "unlucky" number they pay extra attention to. Most of these situations listed don't usually interfere with everyday functioning. A person without OCD may do these things on occasion and go about their day. A person with OCD may get stuck in the shower for 5 hours, or may have to touch a "good luck" object 47 times before they can "go about their day." The obsessions and compulsions often quickly pick up on something else right after the person has got their hands just "clean" enough, or felt "just right" after touching the good luck object 47 times. During this same OCD situation they may have also also felt like they had to start over 12 times in the process of getting to 47, so it's "just right", ughhhhhhhhhh. Exhausting.
With OCD, it's never enough. No amount of reassurance, or obsessions, or compulsions, or ruminating, or asking, or checking will ever be good enough for this monster!! OCD is always thirsty for more and we will never quench it's thirst, regardless of us trying to with countless compulsions and rituals. Unfortunately OCD can manifest itself in many ways. The good news is that most experts agree that the goal of treamtent is the same. STOPPING THE COMPULSIONS AND LIVING WITH UNCERTAINTY!! I promise, this is good news !!!! We can have the urges, thoughts, feelings, sensations, obsessions, disturbing images, etc. What we do when this stuff pops up is the key. Most people may have a troubling or disturbing thought or image pop in their head from time to time. Most notice it and just move on. With OCD, we have "sticky brains", we often get stuck on something where someone else may have a similar thought or image and their brain doesn't stay there. We obsess, we do compulsions and rituals, we ask questions, we seek reassurance, we count, we check, we try to "fix" what is bothering us and making us anxious. Most of the time we are just left exhausted and floored with torment. The quicker we face the OCD by not giving into its useless demands, the quicker that damn monster floats into the background. We have a life to live and we don't want OCD pushing us around. Our compulsions and rituals may be hidden from others. For example, we may not have symptoms of excessive hand washing or checking the stove 10 times. Others may notice us doing these compulsions because they can be seen out in the open. Our rituals and compulsions can be something we do in private or they may be "all in our head" so to speak. If we try to "fix" a situation with a ritualistic prayer in our minds, or sing a certain song silently, or count in our heads,  or ruminate, etc, then all we are doing is continuing to feed the monster. The term "Pure O" has been said over the years, suggesting that someone just has the "obsession" part of OCD. They may be suffering in silence. Eventhough our OCD symptoms may only show up in our head, we are still probably feeding the OCD by performing mental rituals. The good news is, there are treatments and strategies that work. It can be helpful to find a therapist in your area that specializes in OCD.
I have had OCD for over 30 years. I have been a mental health professional for over 17 years and have dedicated my counseling practice to battling OCD. I have been guilty in the past of using "OCD" to describe a situation or something that I am doing. I know all too well that it's often not accurate for what I am trying to explain when I use the letters "OCD." Especially when I am talking to someone who doesn't know that I have OCD. There are many jokes, memes, t-shirts, bumperstickers, etc that poke fun at OCD. There has been controversy over this. I feel that it's often said with no ill intent, however our words and what we write can certainly have a huge impact on others. Especially when someone doesn't realize the torment and sadness that often is present with OCD. OCD is not a joke, it can be a living hell. I know the hell personally. I have a true passion to help others battle this demon. I bring this up to "confess" that I have used "OCD" inaccurately in conversations and I feel that we can ALL do better as a society when discussing mental health and being mindful of the words we use. As someone with OCD and as a Licensed Therapist, I have used humor at times to help myself and others. I always try to be mindful of what someone is dealing with and respect how they feel as far as what is funny and what's not. It's the old adage of laughing with someone and not at them. I feel that laughter is key for our overall mental health. I know it has been for mine.
Jeremy Rudd